New for 2015 –
Subaru STI and WRX Wide body Winter Rims, fits

Brembo Brakes
FRD501

FRD 501
17 x 8″ 40 mm offset $169.50 each
18 x 8″ 40 mm offset $199.50 each
including special lug nuts and centering rings.
We can supply packages, winter tires by themselves, or if you have winter tires already, we can supply wheels to fit on them.
Winter Alloys for Subaru Cars with
small brakes

.
Impreza Outback Legacy Forester
These cars need a high offset wheel. Offset is the measurement between where the wheel bolts on the car, compared to the centerline of the wheel.
Konig SE10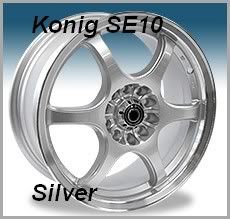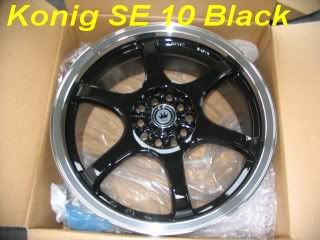 16″
16 x 6.5″ 50mm offset Silver with machined lip $110 each including mounting hardware
16 x 6.5″ 50mm offset Black with machined lip $110 each including mounting hardware
17″
17 x 7″ 50mm offset Black with machined lip $125 each including mounting hardware
give us a call today, 604 879 6288 We are at 210 E 4th at Main in Vancouver. Out of Town? We can ship to you.call us toll free 1-800-665-5031
Winter tires vancouver bc