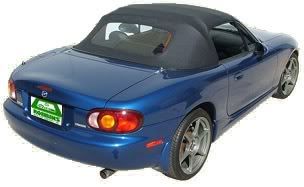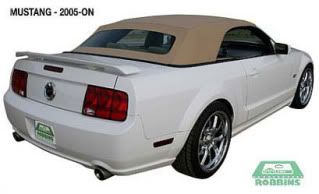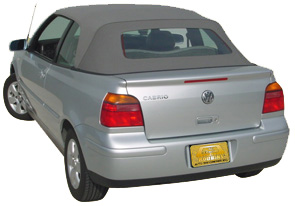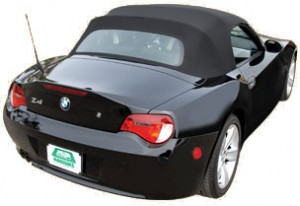 Is Your  Convertible Soft Top on your car needing a replacement?
We are Canada's largest supplier of Convertible Top Replacements

Call us today, toll free 1-800-665-5031

Or are you restoring your classic convertible? We can help you pick the right top, window for your car. Save money when you buy through Overseas Auto.  When you buy from us, there are no nasty surprises from the Post Office or Delivery company. We give you a total cost shipped to your door.  Need a quote, just give us a call, toll free 1-800-665-5031 or use the contact button on the right side of this page.
Visit our 1968 – 1972 GM Mid Size Convertible Top Page here

Visit our Mustang Convertible Top Page here
Visit our Mazda Miata Convertible Top Page here
Visit our convertible top website here
We also supply

Carpets, Mats, and Weatherstrips

. We order carpets from ACC, Weatherstrips from Metro Moulded and Steele Rubber, and mats from Lloyd, ACC and Designer Mat Need a quote, just give us a call, toll free 1-800-665-5031 or use the contact button on the right side of this page



Buick Electra Convertible Tops and Convertible Top Parts
Buick Invicta Convertible Tops and Convertible Top Parts
Buick LeSabre Convertible Tops and Convertible Top Parts
Buick Wildcat Convertible Tops and Convertible Top Parts
Buick Special Convertible Tops and Convertible Top Parts
Buick Skylark Convertible Tops and Convertible Top Parts
Buick Grand Sport Convertible Tops and Convertible Top Parts
Buick Riviera Convertible Tops and Convertible Top Parts
Cadillac Eldorado Convertible Tops and Convertible Top Parts
Cadillac Allante Convertible Tops and Convertible Top Parts
Chevrolet Impala, Convertible Tops and Convertible Top Parts
Caprice, Convertible Tops and Convertible Top Parts
Bel Air Convertible Tops and Convertible Top Parts
Chevy II, Convertible Tops and Convertible Top Parts
Nova Convertible Tops and Convertible Top Parts
Chevrolet Chevelle, Convertible Tops and Convertible Top Parts
Malibu Convertible Tops and Convertible Top Parts
Chevrolet Corvair Convertible Tops and Convertible Top Parts
Chevrolet Camaro Convertible Tops and Convertible Top Parts
Chevrolet Cavalier Convertible Tops and Convertible Top Parts
Corvette Convertible Tops and Convertible Top Parts
Chrysler Newport, Convertible Tops and Convertible Top Parts
300 Convertible Tops and Convertible Top Parts
Chrysler LeBaron Convertible Tops and Convertible Top Parts
Chrysler Sebring Convertible Tops and Convertible Top Parts
Chrysler PT Cruiser Convertible Tops and Convertible Top Parts
Dodge Dart, Convertible Tops and Convertible Top Parts
Dodge Polara Convertible Tops and Convertible Top Parts
Dodge Coronet Convertible Tops and Convertible Top Parts
Dodge Challenger Convertible Tops and Convertible Top Parts
Dodge 400 Convertible Tops and Convertible Top Parts
Dodge 600 Convertible Tops and Convertible Top Parts
Dodge Shadow Convertible Tops and Convertible Top Parts
Geo Metro Convertible Tops and Convertible Top Parts
Chevrolet Metro Convertible Tops and Convertible Top Parts
Pontiac Firefly Convertible Tops and Convertible Top Parts
Suzuki Samurai Convertible Tops and Convertible Top Parts
Geo Tracker Convertible Tops and Convertible Top Parts
Suzuki Sidekick Convertible Tops and Convertible Top Parts
Suzuki Vitara Convertible Tops and Convertible Top Parts
Ford Galaxie Convertible Tops and Convertible Top Parts
Ford Falcon Convertible Tops and Convertible Top Parts
Ford Thunderbird Convertible Tops and Convertible Top Parts
Ford Mustang Convertible Tops and Convertible Top Parts
Lincoln Continental Convertible Tops and Convertible Top Parts
Mercury Monterey Convertible Tops and Convertible Top Parts
Mercury Comet, Convertible Tops and Convertible Top Parts
Caliente Convertible Tops and Convertible Top Parts
Monterey, Convertible Tops and Convertible Top Parts
Marquis Convertible Tops and Convertible Top Parts
Mercury Cougar Convertible Tops and Convertible Top Parts
Nash Metropolitan Convertible Tops and Convertible Top Parts
Oldsmobile 88 Convertible Tops and Convertible Top Parts
98 Convertible Tops and Convertible Top Parts
Oldsmobile Delta 88 Convertible Tops and Convertible Top Parts
Oldsmobile F85 Convertible Tops and Convertible Top Parts
Oldsmobile Cutlass Convertible Tops and Convertible Top Parts
Plymouth Valiant Convertible Tops and Convertible Top Parts
Plymouth Fury Convertible Tops and Convertible Top Parts
Plymouth Convertible Tops and Convertible Top Parts
Belvedere, Convertible Tops and Convertible Top Parts
GTX, Convertible Tops and Convertible Top Parts
Satellite, Convertible Tops and Convertible Top Parts
Roadrunner Convertible Tops and Convertible Top Parts
Plymouth Barracuda Convertible Tops and Convertible Top Parts
Pontiac Bonneville Convertible Tops and Convertible Top Parts
Parisienne Convertible Tops and Convertible Top Parts
Pontiac Catalina, Convertible Tops and Convertible Top Parts
Grandville Brougham Convertible Tops and Convertible Top Parts
Pontiac LeMans, Convertible Tops and Convertible Top Parts
Tempest Convertible Tops and Convertible Top Parts
Pontiac Firebird Convertible Tops and Convertible Top Parts
Pontiac Sunbird Convertible Tops and Convertible Top Parts
Pontiac Sunfire Convertible Tops and Convertible Top Parts
Alfa Romeo Convertible Tops and Convertible Top Parts
Audi Convertible Tops and Convertible Top Parts
Austin-Healey Convertible Tops and Convertible Top Parts
BMW Convertible Tops and Convertible Top Parts
Datsun 1600, Convertible Tops and Convertible Top Parts
2000 Convertible Tops and Convertible Top Parts
Ferrari Convertible Tops and Convertible Top Parts
Fiat 124 Convertible Tops and Convertible Top Parts
Fiat 850 Convertible Tops and Convertible Top Parts
Honda S600 Convertible Tops and Convertible Top Parts
Honda S2000 Convertible Tops and Convertible Top Parts
Jaguar XK120 Convertible Tops and Convertible Top Parts
Jaguar XK150 Convertible Tops and Convertible Top Parts
Jaguar XKE Convertible Tops and Convertible Top Parts
Jaguar E-Type Convertible Tops and Convertible Top Parts
Jaguar XJS Convertible Tops and Convertible Top Parts
Jaguar XK8, Convertible Tops and Convertible Top Parts
XKR Convertible Tops and Convertible Top Parts
Jensen Healey Convertible Tops and Convertible Top Parts
Jensen Interceptor Convertible Tops and Convertible Top Parts
Karmann-Ghia Convertible Tops and Convertible Top Parts
Lancia Zagato Convertible Tops and Convertible Top Parts
Lotus Elan Convertible Tops and Convertible Top Parts
Maserati Bi-Turbo Convertible Tops and Convertible Top Parts
Chrysler Maserati TC Convertible Tops and Convertible Top Parts
Mazda MX5 Miata Convertible Tops and Convertible Top Parts
Mazda RX7 Convertible Tops and Convertible Top Parts
Mercedes 190SL Convertible Tops and Convertible Top Parts
Mercedes 300SL Convertible Tops and Convertible Top Parts
Mercedes 220SE, Convertible Tops and Convertible Top Parts
250SE, Convertible Tops and Convertible Top Parts
280, Convertible Tops and Convertible Top Parts
300SE Convertible Tops and Convertible Top Parts
Mercedes Convertible Tops and Convertible Top Parts
230SL, Convertible Tops and Convertible Top Parts
250SL Convertible Tops and Convertible Top Parts
280SL Convertible Tops and Convertible Top Parts
Mercedes 350 Convertible Tops and Convertible Top Parts
380 Convertible Tops and Convertible Top Parts
450, Convertible Tops and Convertible Top Parts
500, Convertible Tops and Convertible Top Parts
560 SL Convertible Tops and Convertible Top Parts
Mercedes SL300, Convertible Tops and Convertible Top Parts
320, Convertible Tops and Convertible Top Parts
500, Convertible Tops and Convertible Top Parts
600 Convertible Tops and Convertible Top Parts
Mercedes CLK Convertible Tops and Convertible Top Parts
Mini Cooper Convertible Tops and Convertible Top Parts
Mitsubishi Eclipse Spyder Convertible Tops and Convertible Top Parts
MG TC Convertible Tops and Convertible Top Parts
MG TD Convertible Tops and Convertible Top Parts
MG TF Convertible Tops and Convertible Top Parts
MGA Convertible Tops and Convertible Top Parts
Midget Convertible Tops and Convertible Top Parts
MGB Convertible Tops and Convertible Top Parts
Morris Minor Convertible Tops and Convertible Top Parts
Nissan 240SX Convertible Tops and Convertible Top Parts
Nissan 300ZX Convertible Tops and Convertible Top Parts
Nissan 350Z Convertible Tops and Convertible Top Parts
Porsche 356 Convertible Tops and Convertible Top Parts
Porsche Targa Convertible Tops and Convertible Top Parts
Porsche 911 Convertible Tops and Convertible Top Parts
Porsche 944 Convertible Tops and Convertible Top Parts
Porsche Boxster Convertible Tops and Convertible Top Parts
AMC-Renault Alliance Convertible Tops and Convertible Top Parts
Rolls Royce Convertible Tops and Convertible Top Parts
Saab 900 Convertible Tops and Convertible Top Parts
Saab 9-3, Convertible Tops and Convertible Top Parts
Sunbeam Alpine Convertible Tops and Convertible Top Parts
Tiger Convertible Tops and Convertible Top Parts
Toyota Celica Convertible Tops and Convertible Top Parts
Toyota Solara Convertible Tops and Convertible Top Parts
Toyota MR2 Spyder Convertible Tops and Convertible Top Parts
Triumph TR2, Convertible Tops and Convertible Top Parts
TR3, Convertible Tops and Convertible Top Parts
TR3A Convertible Tops and Convertible Top Parts
Triumph TR4 Convertible Tops and Convertible Top Parts
Triumph TR250 Convertible Tops and Convertible Top Parts
Triumph TR-6 Convertible Tops and Convertible Top Parts
Triumph Spitfire Convertible Tops and Convertible Top Parts
Triumph Stag Convertible Tops and Convertible Top Parts
Triumph TR-7, Convertible Tops and Convertible Top Parts
TR-8 Convertible Tops and Convertible Top Parts
Volkswagen Beetle Convertible Tops and Convertible Top Parts
Volkswagen Rabbit Convertible Tops and Convertible Top Parts
Volkswagen Thing Convertible Tops and Convertible Top Parts
Volkswagen Cabrio Convertible Tops and Convertible Top Parts
Volkswagen New Beetle Convertible Tops and Convertible Top Parts
Isuzu Amigo Convertible Tops and Convertible Top Parts