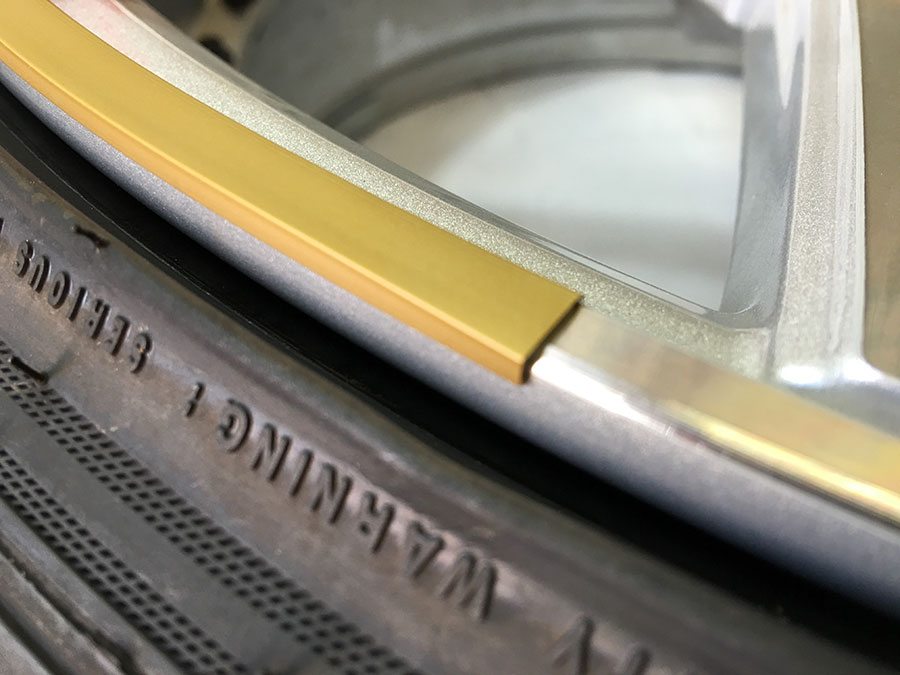 We are carrying the Rim Savers by RimBlades. We carry the red and black in stock. $99.95 set
https://rimblades.com/rim-savers/
RIM SAVERS
Our lightweight ultra high performance rim protector suitable for high performance cars.
DESCRIPTION:
RimSavers were launched in 2016 and are an ultra lightweight rim protection and styling product. Made from a semi-rigid plastic, RimSavers have a wall thickness of just 0.35mm and offer outstanding high speed performance due to the reduced rotational mass, but additionally a surprising level of protection. RimSavers are factory fitted with the latest VHB (very high bond) GPH tape from 3M.
Supplied in 4 x 1.9 metre lengths, RimSavers will fit wheels up to 22" in diameter and are cut to the size required during installation. Weather protection seals prevent contamination of the 3M VHB. A small ABS injection moulded joining kit is also included.
SUITABILITY:
RimSavers require a 6mm wide minimum mounting surface. They will fit flat edged wheels and those with a lip that has a flat surface to it.
FITTING:
– Easy DIY fitment
– Wheels with tires fitted already
We can ship these from our warehouse in Vancouver on a daily basis. Courtesy to installation shops. Come and see us at 210 E 4th Ave in Vancouver.