Are you looking for warm seats?
Update your car or truck to having SEAT HEATERS to make it like the high end models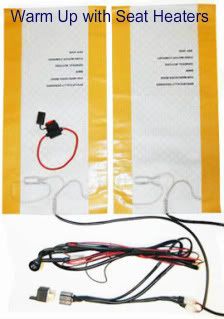 Install the sirocco heat brand Seat Heaters .
Cost is $99.95 per seat – And we offer free shipping in Canada. Click on the Add to Cart Button at the bottom of the page. We will ship the same day as your order.
sirocco heat brand  Seat Heaters can be installed in nearly every vehicle. Our seat heaters combine the advantages of modern carbon fiber technology and highly sophisticated electronic controls to produce one easy to install kit.
sirocco heat brand heated seats provide therapeutic comfort and convenience to the everyday driver as well as personalized applications.
technical SPECIFICATIONS:
* Carbon fiber element
* Automatic dual temperature light switch
* High setting is nice and really warm. Low setting could be set all the time for just a little warmer than your body. Typically 130F on high and 115F on low.

* Bottom pad: 9″x18″ / Back pad: 9″x18″
* Pads can be cut to length or notched for listings
* Detachable heavy duty control module/relay
* Also includes: harness, fuse holder, zip ties, and adhesive tape
* Universal fit for most cars, trucks, SUVs, ATVs,
motorcycles, boats, and more
Need help or want to phone us directly to order over the phone?
Call us toll free 1-800-665-5031
Are you a Trim Shop, Dealer or other automotive related business and are interested in selling our product? Give us a call 1-800-665-5031